ISO 27001
Reduce risk and optimize operations within your organization with an ISO/IEC 27001:2022 certification, commonly referred to as ISO 27001.
Are you confident in your organization's ability to sufficiently protect your data? With ISO 27001 you can develop an information security management system (ISMS) designed to manage the security of data such as financial information, trade secrets and other confidential records.  
As an accredited ISO 27001 certification body, A-LIGN has helped hundreds of organizations meet their ISO certification needs. We can help you too. Minimize Risk with an
ISO 27001 Certification
ISO 27001 is a longstanding cybersecurity framework used to build an ISMS within your organization. This certification was established by the International Organization for Standards (ISO), an international standard-setting body that facilitates common standards across nations.
As a risk-driven standard, ISO 27001 focuses on the confidentiality, integrity and availability of the data in your environment. A-LIGN will ensure your audit process is performed in accordance with ISO audit requirements.
The Benefits of ISO 27001 Certification:
Defines responsibilities and business processes for information security
Builds a culture of information security and diligence
Reduces security incidents through implemented controls specific to your unique risks and assets
Meets additional security compliance requirements
ISO 27001 Services
Pre-Assessment
Stage 1 Audit
Stage 2 Audit
Surveillance Audit
ISO 27701
ISO 27017 & ISO 27018
Pre-Assessment
Are you undergoing ISO 27001 certification for the first time? If so, our pre-assessment is for you. We simulate the certification audit and perform a review of your company's scope, policies, procedures and processes to review any gaps that may need remediation.
Stage 1 Audit
We review your company's documentation to confirm it follows the ISO 27001 standard and check to see that required activities are complete prior to the second stage of your audit. 
Stage 2 Audit
Is your system conformed to the ISO 27001 standard? Let us test and confirm. This part of the audit includes interviews, inspection of documented evidence, and process observation.
Surveillance Audit
Following your certification, we conduct annual surveillance audits to ensure your ongoing conformity with the ISO 27001 standard and give you the peace of mind that your systems and processes are compliant.
ISO 27701
Adding ISO 27701 is increasingly important as privacy concerns and requirements grow. As an extension to ISO 27001, this assessment provides the requirements and guidance for establishing, implementing, maintaining and continually improving your organization's privacy information management system (PIMS).  
ISO 27017 & ISO 27018
Including the ISO 27017 controls in your ISMS shows the maturity of your cloud organization's information security environment. ISO 27018 is designed to demonstrate your cloud environment's ability to handle personally identifiable information (PII).
Search A-LIGN's directory for ISO certified clients.
Why A-LIGN
2K+
ISO AssessmentsCompleted
94%
Client SatisfactionRating
Our ISO 27001 audit was planned and executed in a professional manner by an experienced and knowledgeable A‑LIGN auditor."

GRC Security Expert


International Services Organization
A-LIGN's knowledgeable and communicative experts make all of the difference. I highly recommend the A-LIGN team to anyone looking for a true compliance partner throughout the auditing process."

Peter Tarasov


Sr. Director of QA and Regulatory Compliance at Greenphire
FEATURED CASE STUDY
Plutoshift Earns SOC 2 Report and ISO 27001 Certification
Sunny Dronawat, Plutoshift's Chief Technology Officer, knew the importance of these certifications to customers and knew both of these cybersecurity assessments sere vital to his organization. Read more on how the journey went.
View Case Study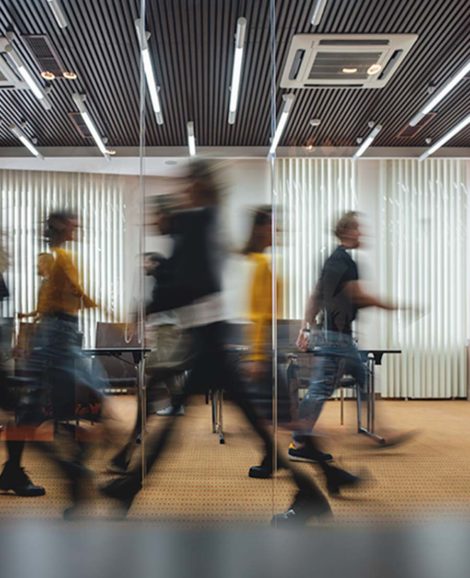 Get started with A-LIGN
Are you ready to start your compliance journey? A-LIGN is ready to assist with any of your compliance, cybersecurity, and privacy needs.