ISO 27701
Reduce risk, optimize operations, and integrate privacy in your organization's systems with an ISO 27001 + ISO 27701 certification.
ISO 27701 is the first publication to address international data privacy. With ISO 27001 + ISO 27701 you can develop an information security management system (ISMS) designed to manage the security of data such as financial information, trade secrets and other confidential records.
As an accredited ISO 27001 certification body, A-LIGN has helped hundreds of organizations meet their ISO certification needs. We can help you too. Ensure Privacy Is a Priority
ISO 27001 is a longstanding cybersecurity framework used to build an ISMS within your organization.
ISO 27701 is designed to help organizations protect and control the personally identifiable information (PII) that controllers and processors handle. ISO 27701 streamlines compliance obligations by integrating privacy into an organization's information security management system.
The Benefits of ISO 27001 + ISO 27701 Certification:
Defines responsibilities and business processes for information security
Builds a culture of information security and diligence
Reduces security incidents through implemented controls specific to your unique risks and assets
Supports several privacy laws and regulations
ISO 27701 Services
ISO 27001+ ISO 27701 Certification
ISO 27001 + ISO 27701 Certification
Adding ISO 27701 is increasingly important as privacy concerns and requirements grow. As an extension to ISO 27001, this assessment provides the requirements and guidance for establishing, implementing, maintaining and continually improving your organization's privacy information management system (PIMS).
Search A-LIGN's directory for ISO certified clients.
Why A-LIGN
2K+
ISO AssessmentsCompleted
94%
Client SatisfactionRating
Our ISO 27001 audit was planned and executed in a professional manner by an experienced and knowledgeable A‑LIGN auditor."

GRC Security Expert


International Services Organization 
FEATURED CASE STUDY
Plutoshift Earns SOC 2 Report and ISO 27001 Certification
Sunny Dronawat, Plutoshift's Chief Technology Officer, knew the importance of these certifications to customers and knew both of these cybersecurity assessments sere vital to his organization. Read more on how the journey went.
View Case Study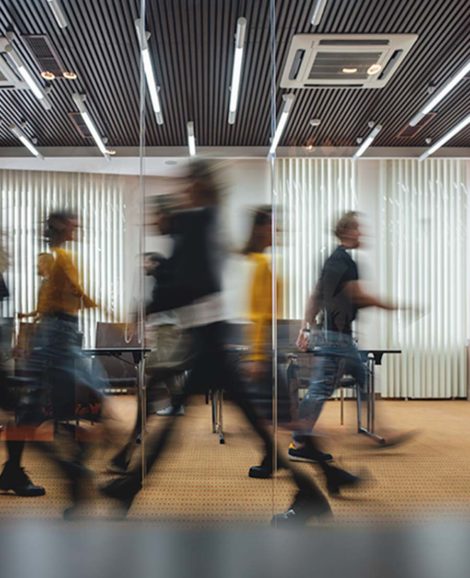 Get started with A-LIGN
Are you ready to start your compliance journey? A-LIGN is ready to assist with any of your compliance, cybersecurity, and privacy needs.