SOC 2
Assure your customers and partners you are protecting their information with a SOC 2 assessment report from the top SOC 2 report issuer in the world.
With the combination of our expert auditing staff and our advanced compliance management technology, we'll help you achieve SOC 2 compliance in half the time of other auditors.
Take the first step to SOC 2 compliance and gain the edge over your competitors, close deals faster, and win more business. Trust the Top-Issuer of
SOC 2 Reports in the World
SOC 2 compliance is the most popular form of a cybersecurity audit, used by a rapidly growing number of organizations to demonstrate that they take cybersecurity and privacy seriously.
In a SOC 2 audit, A-LIGN will review your policies, procedures, and systems that protect information across five categories called Trust Services Criteria (Security, Availability, Processing Integrity, Confidentiality, Privacy). As your independent SOC 2 auditor, A-LIGN evaluates the evidence you supply for the controls in each category, resulting in a SOC 2 report.
The Benefits of a SOC 2 Report:
Allows you to say goodbye to the 500-question security survey
Demonstrates a commitment to corporate governance
Provides assurance to your customers and partners that your systems are secure
Satisfies requirements for organizational and regulatory oversight
SOC 2 Services
Automated Readiness Assessment
SOC 2 Type 1 Report
SOC 2 Type 2 Report
Automated Readiness Assessment
If you're undergoing a SOC 2 audit for the first time, we highly recommend that you complete a Readiness Assessment which will identify high-risk control gaps, provide recommendations for improving controls, and allow you to remediate issues prior to the official SOC 2 audit. Get started with your SOC 2 auditor-assisted, automated Readiness Assessment today.
SOC 2 Type 1 Report
A SOC 2 Type 1 report attests to the design of controls at a single point in time. A-LIGN's SOC 2 auditors will review evidence from your systems as it exists at a "moment in time" and describe your organization's system.
SOC 2 Type 2 Report
A SOC 2 Type 2 report attests to both the design and the operating effectiveness of controls over a defined period of time, usually between 3-12 months. This type of SOC 2 audit provides assurance of not just how your systems are set up, but how they are used on a day-to-day basis.
Why A-LIGN
5K+
SOC 2 AssessmentsCompleted
2.4K+
SOC 2 ClientsAnnually
200+
SOC 2 AuditorsGlobally
A-LIGN works hard to set up clients for success in the SOC audit process without compromising the integrity of the resulting reports."

Head of Infrastructure and Operations


Global Healthcare Company
We've had a great experience and partnership with A-LIGN throughout the entire examination process. Our SOC 2 report gives customers the confidence they need."

TR Raman


VP of Product and Delivery for Tejas Software
Our information security team has fostered a robust relationship with A-LIGN, which has resulted in an efficient and successful SOC 2 process at Nasdaq. The A-LIGN team is professional, responsive, and continuously works with our Nasdaq team to improve our processes over each audit cycle".

Amrik Johal


Nasdaq, Information Security, Head of Project Management
FEATURED CASE STUDY
PROS Excels Through First Cybersecurity Assessment
With PROS' omnichannel business model, they knew cybersecurity assessments were imperative to advance their competitive edge in the AI industry. Read more on how PROS gained SOC 2 compliance and knowledge of compliance processes and procedures with A-LIGN.
View Case Study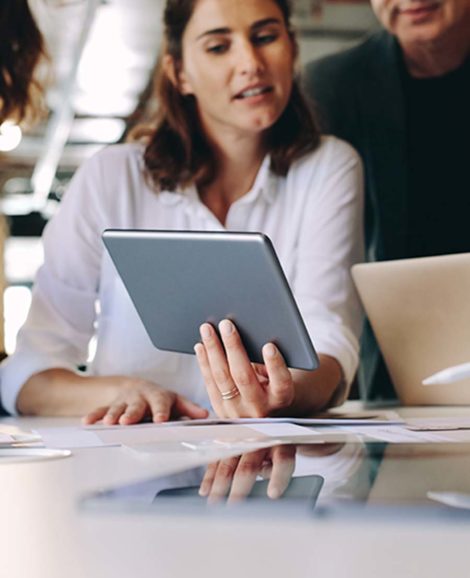 Get started with A-LIGN
Are you ready to start your compliance journey? A-LIGN is ready to assist with any of your compliance, cybersecurity, and privacy needs.