Sign up to get started with A-SCEND for free. You'll receive a welcome email within one hour.

Automate Compliance With A-SCEND.
Now Available for Free.
Your most efficient audit is one click away. Get started for free with the only solution that takes you from readiness to report, built by the leader in cybersecurity compliance.
Start using A-SCEND's automation and audit-readiness features today.
Streamline Compliance & Get Audit Ready
Simplified Evidence Collection
Save 300+ hours collecting evidence for your audit. Pull in data from 90+ systems with the click of a button.
Streamlined Policy Management
Access templates in the Policy Center and get industry best practices at your fingertips.
Automated Readiness Assessments
Get audit-ready in half the time with an assessment to see how prepared you are for the next audit.
Real-Time Visibility
With the A-SCEND Compliance Hub, you can get a real-time health check on your compliance posture.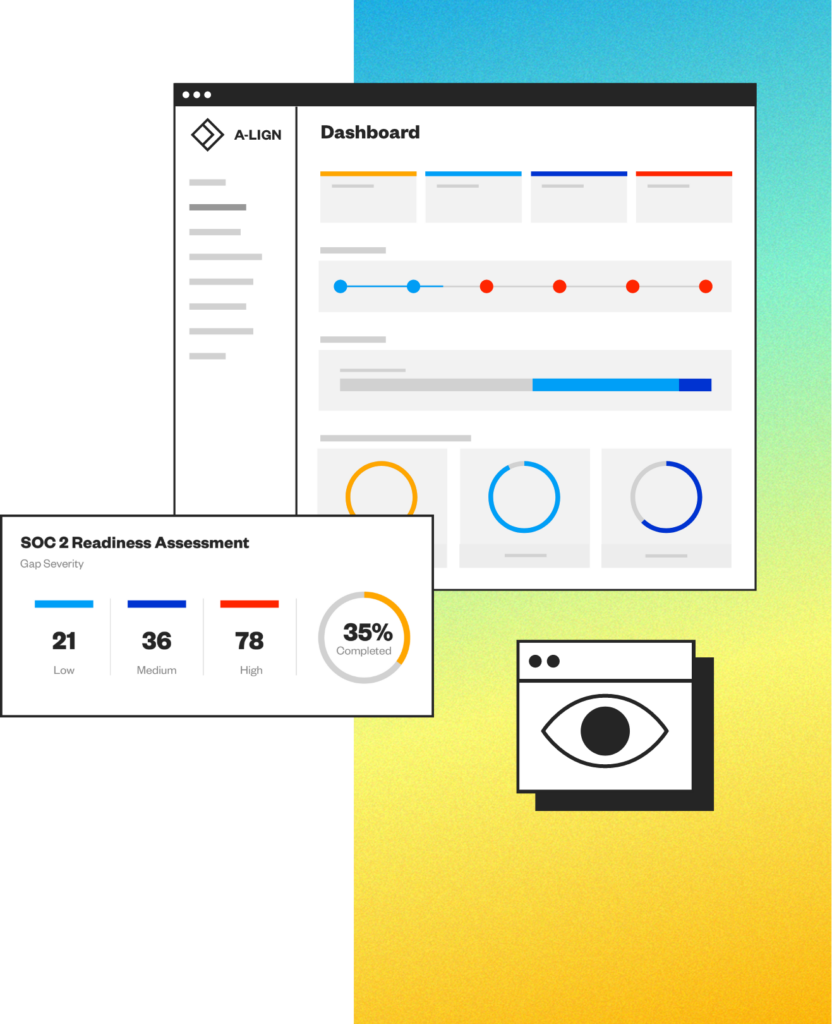 Trusted by Thousands of Clients from Startup to Enterprise







The Only End-to-End Compliance Solution
Other audit readiness software providers outsource your data to perform your actual audit. A-LIGN is the only firm to offer readiness-to-report software and professional audit services under one roof.
Why A-LIGN
#1
SOC 2 Issuer in the World
A-LIGN's auditors are fantastic, knowledgeable and offer impressive insight. A-SCEND makes evidence collection a breeze and the audit much more streamlined."

Scott Stuart


Director of Information Security for LinenMaster
I found A-LIGN to be flexible, nimble and scalable. A-SCEND allowed for a seamless communication process."

Ward Karson


Raindrop's Chief Operating Officer
A-LIGN has a very consultative approach to auditing and truly provides the human element. A-SCEND enables the stakeholder team to deduplicate efforts across multiple audits and therefore, save a great deal of time and resources."

James Smith


Environics Analytics' Chief Compliance and Privacy Officer
Your Compliance Journey Starts Now
Get started with A-SCEND at no cost. Create an account and try out our powerful automation features.